Howdy fellow LOST fanatics.

In order to placate the boredom brought on by a distinct lack of LOST here in OZ right now, I have decided to begin a new LOST RP community:
force_of_fate. I'm looking for all those creatively inclined, and willing to take up the challenge, to join us in time for the beginning of season 2 in the US.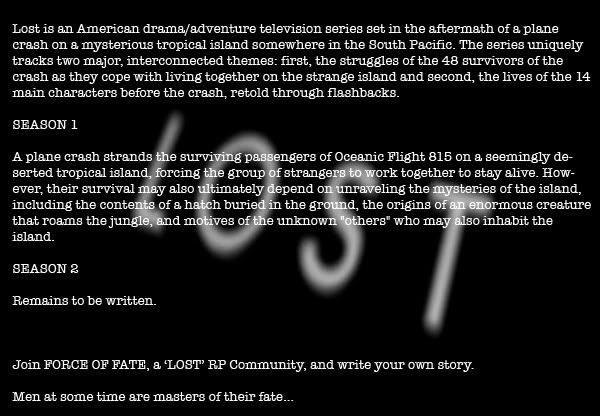 Please contact myself, or
aniron_iorhael, via affiliate community
fof_ooc, our personal LJs, emails, or messenger, with your preference of character if you are interested!

Laura xxx